How to Design a Relaxing Home Yoga Studio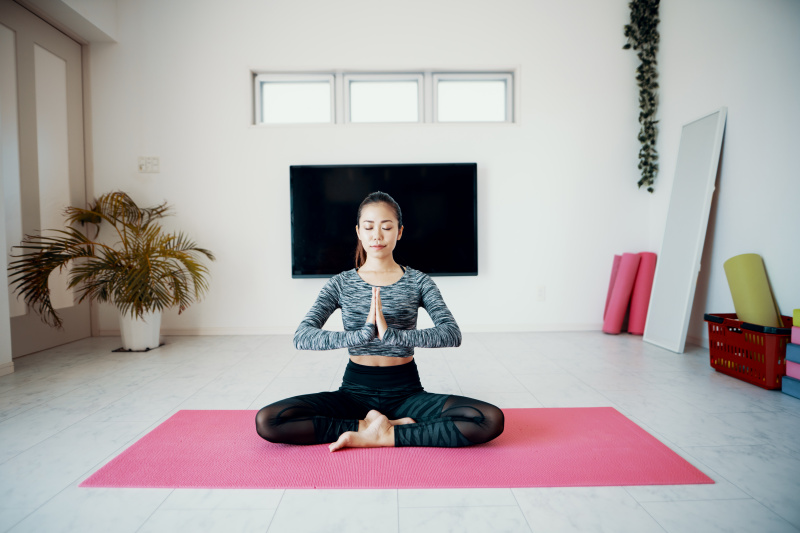 As luxury homeowners increasingly seek out amenity-filled residences, interest in personal yoga studios is on the rise. After all, if you can't make it to your favorite yoga class, there's nothing better than having your own space to practice right at home. For those who want to relax the mind while getting in some exercise, here are several tips for designing a yoga studio right under your roof.

Pick the Right Space
Perhaps the biggest challenge is finding where to create your studio. Ideally, it will be somewhere that's free from any distractions or background noises. A separate cottage or guest house can be great for this, but if that's not possible, a quiet part of the home will do just fine. Additionally, large windows that allow natural light and frame a peaceful view can help take your studio to the next level.

Focus on Design
Often, a yoga studio has a minimalist feel, so you'll want to focus on keeping it organized and decluttered above all else. A few houseplants and carefully chosen pieces of art could be all you need to create the right ambience. Also, be sure to pay attention to the color palette and try to decorate the studio with tones that you find soothing.

Consider Smart Tech
For those who enjoy attending yoga classes with a professional instructor, you can get the same experience with smart fitness equipment like Tonal and Mirror. By installing this state-of-the-art equipment in your home, you can stream an endless selection of live and pre-recorded classes in your studio at any time.

Embrace Imperfection
While it's easy to get caught up in creating an Instagram-worthy space, it's important to remember that nothing is perfect. This is a room that should bring you a sense of peace and relaxation, so the last thing you should be doing is getting stressed over the design. Embracing the beauty of imperfection will help to ensure you get the most out of your yoga studio.

DRE#01266522