How to Design a Bedroom That's Modern and Cozy
Dave@DeemTeam.com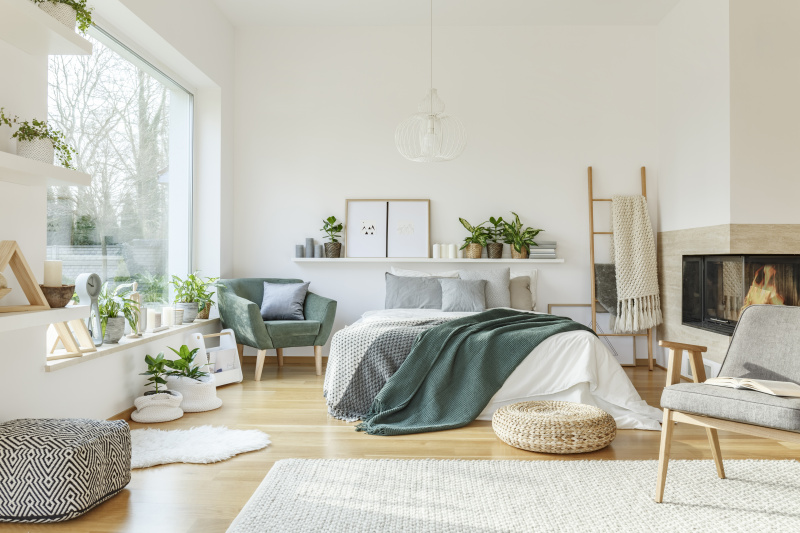 Many homeowners are hesitant to install too much technology in the bedroom. After all, doing so can easily make your sleeping space feel impersonal or cold. When done correctly, however, it's possible to harness the best of modern living while still keeping your bedroom cozy and inviting. Here are a few tips for doing just that.

High-Tech Window Treatments
There's no denying that the right window treatments can warm up any room, both literally and visually. Whether you have blinds, shades or drapes, a smart system will allow you to take complete control via your mobile device so you can open them up without getting out of bed. You can even set a schedule to wake up to natural light each morning.

Smart Bulbs
Smart lights can also be controlled through your phone, but the benefits don't end there. With the right bulbs, you can even adjust the color temperature as needed. From a gentle glow to a full-spectrum of vibrant shades, there are endless possibilities to match your mood.

Discreet Media
Most people like being able to watch TV from their beds, yet a large screen can be an unwanted focal point when not in use. One solution is to conceal it with a cabinet or pop-up system. Another option is to go with a TV that has "gallery mode" and can display your favorite painting to brighten up the room when you're not using it.

Smart Fireplace
On a cold evening, there's nothing like having a gas fireplace to warm up your bedroom and create a cozy ambience. Even more convenient, though, is one that can be controlled on your mobile device, so you can turn it on from anywhere in the house and retire to a toasty bedroom each evening.

Smart Mattresses
Your mattress probably isn't the first thing that comes to mind when you think of smart home technology. However, today's high-tech beds, like the Sleep Number Smart Bed, are able to absorb and redistribute heat in order to maintain optimal temperatures while you're sleeping. For those who start off cold and then get too hot later in the night, a smart mattress will make an ideal addition to your bedroom.
DRE#01266522