Create a Soothing Bedroom With the Right Color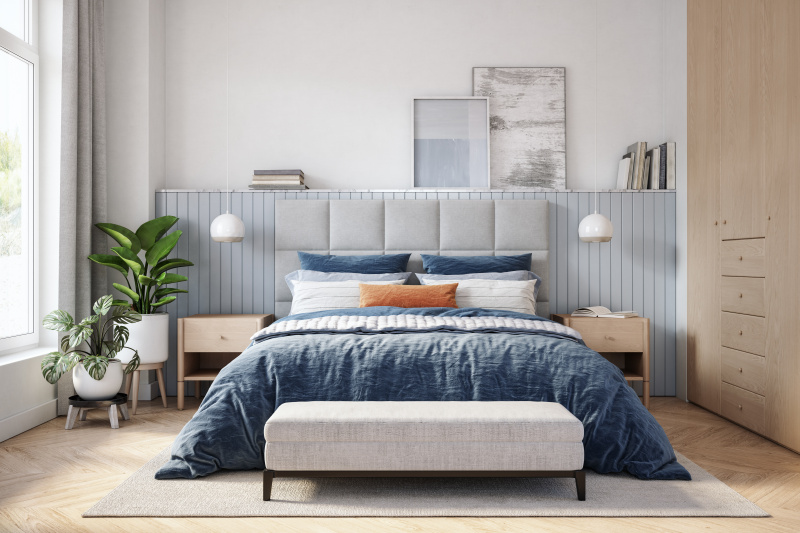 According to marthastewart.com, colors that inspire self-care and calm are the way to go for your bedroom walls these days. As we try to balance the many stressors of life, and decompress from our technology-driven days, a carefully chosen shade of paint in the bedroom can go a long way toward helping us relax. Try one of the following colors to create a more soothing environment in the room where you need it most!

Mossy gray. Tap into nature with this botanical shade of gray that has its roots in nature. The green tones in this hue trigger the mind to relax and unwind so that you can get a good night's rest.

Pale yellow. This comforting tone provides you with the perfect neutral palette so that you can personalize your bedroom to your liking. Light and warm, pale yellow pairs well with a variety of other colors, such as grays and browns.

Old-world blues. This shade of blue has the right amount of green to keep it from feeling too cool, adding depth and warmth to your bedroom. This regal color is the perfect complement for rich wooden floors and traditional style beds. You can soften things up by painting trim in a cream or off-white shade.

Deep green. This color is a great option for a deep, contemporary look that's not as harsh as some of the popular charcoal shades. You'll be able to truly escape and relax at the end of the day surrounded by this soothing color.

Beige. Not the boring color you may remember, beige is often the perfect neutral to add an open feel and warmth to your room at the same time. This shade is perfect for a country or modern farmhouse look, and can be jazzed up with creatively painted trim.

Not sure which color is right for you? Get a few samples and paint a few patches on your wall. This will give you a chance to see the variations in shade throughout the day.
DRE#01266522