2021 Design Trends: Dedicated Home Offices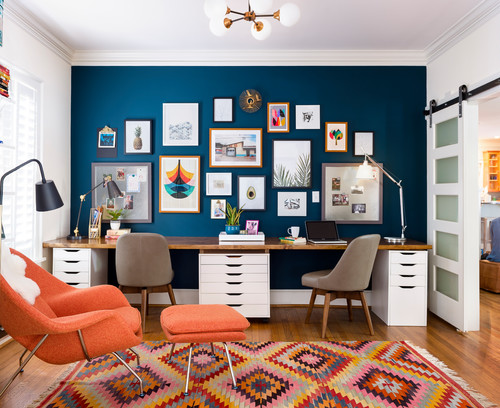 We can probably all admit: Working from the kitchen table was kind of cute when you thought you would be doing it for only a few weeks. But now? Not so much. That's why, in 2021 (and beyond) home offices will be more important than ever.
"One of the most prevalent design trends currently is adding or renovating home offices. People are working from home and do not want to field calls from the kitchen table," says Simon Isaacs, owner/broker of Simon Isaacs Real Estate.
If you don't have a spare room for an office, there are plenty of ways to get creative and set up a space with some personality. In fact, one of the biggest trends on Pinterest this year is the rise of the "cloffice," a portmanteau of "closet" and "office."
"I've seen clients transform hall closets into amazing offices with high-gloss paint, some wallpaper, and a few shelves," Isaacs says. "A can of paint can go a long way."
DRE#01266522