Quick and Easy Home Spruce-Ups That Make a Mighty Difference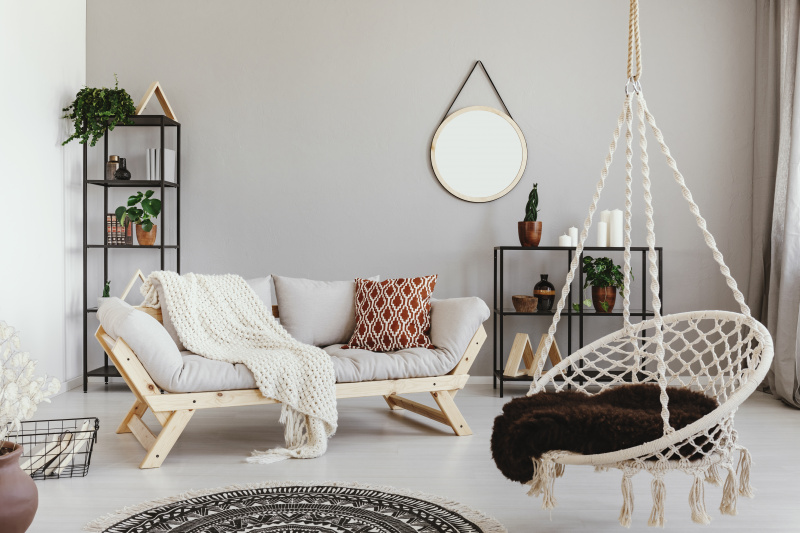 Home improvements don't necessarily take a lot of time or money—and you don't have to be an experienced DYI-er to manage a simple face lift. A few easy fixes can make the difference between tired and a bright new look:
Change out the kitchen hardware. Add personality to kitchen cabinets and drawers with new pulls, available in a huge array of styles and materials. A couple of hours spent with a screwdriver can offer an attractive payoff.
Swap out the light fixtures. Replace those dated glass globes with more contemporary styles. Hang a new chandelier over the dining room table. As long as the wiring is already in place, changing the fixtures is a fast project that brings major improvement to any room.
Bring the outside in. Especially in winter, bringing plants into a room adds a feeling of freshness and vitality. Choose from a variety of indoor plants that don't require a lot of care—or if you have a truly black thumb, go with faux greenery—but buy high-quality fakes that do a good job of fooling the eye.
Freshen up tile and grout. It's surprisingly easy! Use a tub and tile refinishing kit and follow the directions to get kitchen or bathroom tile and grout looking like new again.
Hang a mirror. Mirrors bring light into a room and make them seem larger than they are. While you're at it, think about replacing the bathroom mirror with something larger or more eye-catching.
Trick out the switch plates. Switch plates don't have to be boring. If you're handy or artistic, cover them with leftover wallpaper or fabric—or hand paint them with tiny designs or in the same color as the wall.
Deck out the entrance. A new front door, or a freshly painted one, adds pizazz to an outdoor entry. Adding a fresh, new door mat and a pot of two of greenery can make a world of difference.
DRE#01266522